We are removing mechanical and chemical damages on glass. The damages can be removed from different types of glass: Toughened, laminated, shatterproof, bulletproof, heat-resistant glass and many more..
Reparations are provided by the newest technologies. Repair of glass is more affordable than total replacement. There is no need for removal of glass during the reparations. We can remove chips and cracks without any visible traces of repair.
High quality of our service is a certainty. We restore the repair space to its original state and we are always trying to adjust to your time requirements.
Advantages of glass repair
Lower costs
The quickness of repair
Without the need for removal of glass
No delivery time
No cost for recycling
No secondary damage
No need to interrupt your work
It is more ecological
windows, doors, winter garden, glass roofs, elevators…
shop windows, doors, glass dividers, desktops, stairs, stair rails…
cars and trucks, trains, buses, airplanes…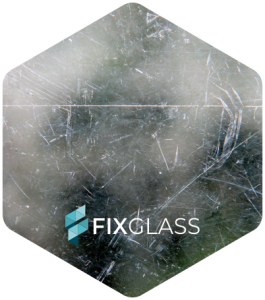 Angel hair scratches
Extremely fine surface scratches that cannot be touched and cannot be seen in daylight. Not detectable by touch depth is less than 0.000004 in.


Fine scratchesScratches, can be visible on dark background or after detailed control. It is not possible to find them with nail. They are visible but untouchable, their depth is approximately 0.00006 in.

Light scratches
They can be found by your nail and are visible in daily light on dark background. They touchable and their depth is approximately 0.00011 in. These cracks can be caused during the washing of glass by the use of dirty sponge full of dust and only small amount of water. Form of cracks copies the movement of the cleaning sponge.
Deep scratches


Easily visible from every angle, on any type of background.They have a white appearance, they are irregular and deep. They can be felt by your nail and they often shine in sunlight, they are also thicker. Their depth is approx imately 0.004 in.

Damages caused by abrasive cutting


Working with an carbon grinder near glass surfaces may damage the glass surface due to sparks. Burned metal parts can leave marks on the glass and cause slight scratches. Such damage can usually only be minimized!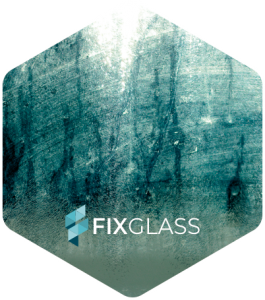 Chemical burns


Usually the result of alkaline detergents.

Cement combustion


The result of long-term exposure of running water / rain / to concrete walls – stains of different forms of cement maps on glass

Facade coating


Appliances containing silicic acid, silicates are used on facades.

Graffiti


Damage to glass by graffiti etc.